Hong Kong police are tracking down around 300 anti-government protesters and suspects believed to be behind a series of violent crimes, including possession of firearms and explosives. The organised crime and triad bureau, which has been handling serious cases arising from more than seven months of protests  sparked by the now-withdrawn extradition bill, denied charges it had been making arbitrary arrests.
Its deputy head, Senior Superintendent Steve Li Kwai-wah, said identifying suspects and gathering evidence for prosecution was challenging and time-consuming, but arrests were made on the spot only when officers were satisfied the law had been broken. He also said the force was taken aback by the increasing number of young people being arrested, as they risked going to jail for venting their anger in an unlawful way.
Ongoing anti-government protests led to the arrest of 7,143 people as of January 19, the youngest aged 11. According to the bureau, two in five of those arrested were students, with 1,170 still in secondary school.
Li said the bureau had handled 75 protest-related cases – its heaviest workload ever. They include 26 cases of rioting, eight of possession of offensive weapons, six related to explosives and three of possession of firearms.
"Our office has arrested 1,048 individuals so far and we have around 300 targets who are at large. I hope to arrest them soon. Investigations are under way," Li said.
Apart from the 300 suspects, the Post reported this week that more than 80 radical protesters suspected of hurling petrol bombs during anti-government protests, storming the city's legislature and assaulting opponents had fled to Taiwan. But police sources said as there was no extradition agreement between the two places, there was nothing more police could do unless they returned voluntarily to Hong Kong.
Of the 7,143 people arrested, the police charged 1,106, or 15 per cent. The courts have convicted 41 individuals, with sentences of up to 14 months in jail. Conceding that prosecution figures "do not seem impressive", Li said investigations soaked up time and manpower, as officers sieved through massive amounts of video clips to find evidence.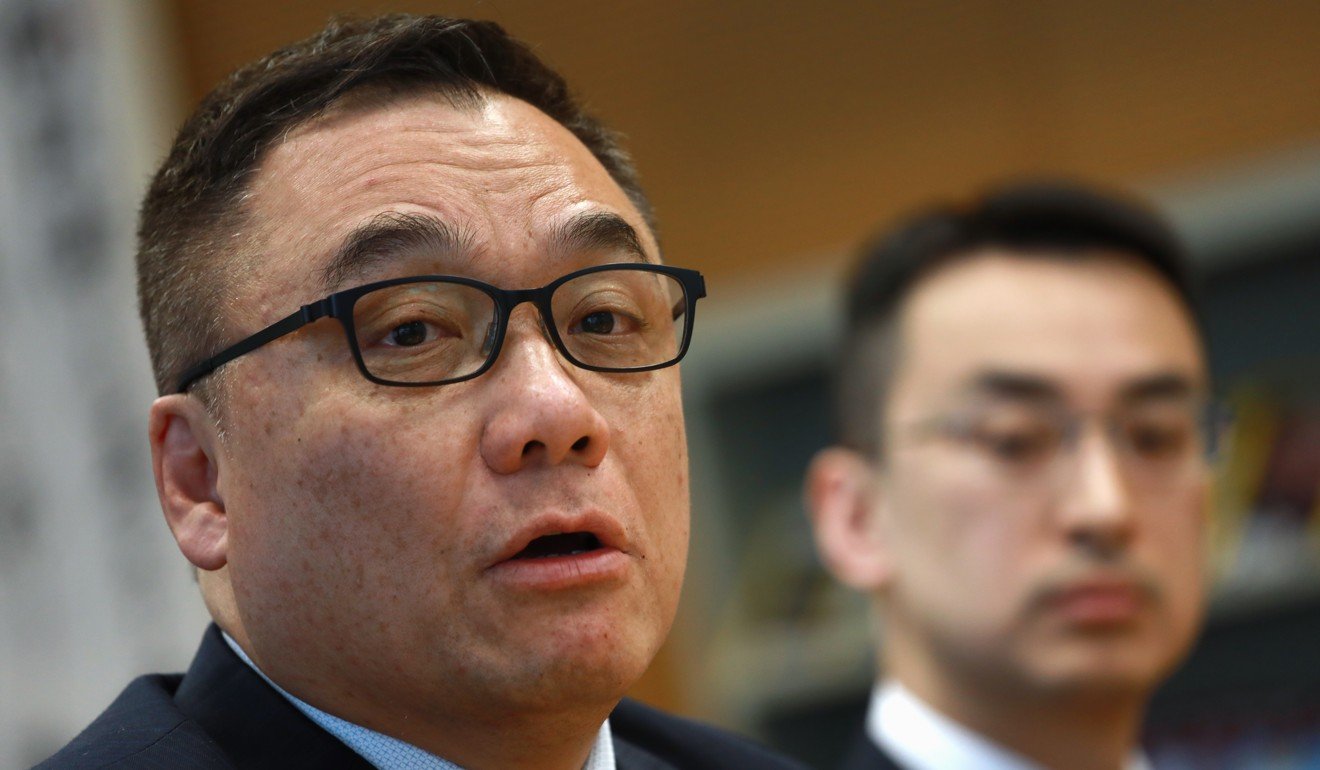 Since the protests began last June, masked radicals have besieged roads, wrecked traffic lights and set fires on streets, vandalised MTR stations, businesses and banks, and occupied universities. Groups have attacked police officers on the front line, hurling petrol bombs and bricks, and shooting at them with bows and arrows.
Police have responded by firing more than 16,000 rounds of tear gas, 10,000 rounds of rubber bullets, 2,000 beanbag rounds, and 19 live rounds. Li expressed sadness at the surge in the number of young students arrested, especially since the school year began in September. The 2,623 students arrested since then were almost 10 times the 279 nabbed between June and August.
The veteran investigator said he used to feel excited each time he arrested a suspect behind a nasty crime, believing he helped to make society a better place. But arresting youngsters left him feeling sad, as he found from speaking to them that they were "just kids".
He said: "They can build a gun from parts and come up with ways to have them mailed to Hong Kong. To a certain extent, their creativity is a talent, but why use it to break the law?"
Li said repeated allegations that arrested individuals had been subjected to sexual violence by the police had also had an effect.
"An arrested girl asked me why l had not been sexually violent towards her," he said. "I explained our work to her. But I am certainly not the first in the force to be asked that question."
Responding to accusations of arbitrary arrests, Li said it was reasonable for officers to assume that a person might have broken the law if they were found in the centre of an unlawful assembly.
"We look at all the evidence during our investigations. A shopper might have a receipt or newly bought products with them. Or the security camera might show them leaving the mall," he said. "But merely claiming to be residents in an area does not mean people can join an unlawful assembly. If they refused to leave the spot despite repeated warnings, we have the grounds to make an arrest."