As the man who is responsible for feeding about 800,000 pigs in China's biggest pork-producing province, Li Xueya and his team have been vacillating for months about when to place their major orders.
"The trade war has disrupted our expectations and we don't know when is good time to buy," said Li, head of the purchasing department of Xinda Muye, a farming company in the central province of Henan.
Li estimated that the average pig farming business in China is facing an increase of up to 36 yuan (US$5.30) for raising one hog, which usually takes five to six months. That translates to a total of 28.8 million yuan (US$4.8 million) for a firm like his.
The increase is the result of China's decision earlier this month to levy a 25 per cent tariff on imports of US soybeans, which are used for pig feed, as part of the escalating trade war between the world's top two economies.
The tariffs on US soybeans will hit Chinese farmers as well as their American suppliers. But pig farmers and analysts said they have alternatives to offset the impact.
Li says the impact can be minimised by changing the animals' diets and looking for alternatives to soybean meal, a commonly used source of protein which normally accounts for about 20 per cent of hog feed. "We won't die…but our profits will be somewhat affected," he said.
China is the world's largest producer of pork and more than 80 per cent of its soybeans come from overseas – with a third of this from the US last year.
But by using countermeasures such as Li's, as well as increasing imports from other countries, encouraging domestic planting of the crop and other administrative interventions, China might help its farmers absorb the shock, analysts said.
Ma Wenfeng, an analyst from Beijing Orient Agribusiness Consultant, said China had been importing far more soybeans than it really needed and could do without US imports in the short run.
Ma said farmers had been using more soybean meal than was needed in pig feed because there was so much available at low prices.
China imported a total of over 95 million tonnes of soybeans last year, while the demand was 63 million tonnes, he noted.
The "surplus" 32 million tonnes – which Ma defined as beans that were unnecessarily consumed – was close to the amount of imports from the US.
He said the use of excess soybean meal had meant farmers were using less corn meal and as a result the state reserves have plenty of corn meal that farmers could use to feed their animals.
n addition, Brazil is replacing the US as the top soybean supplier for China, while imports from Canada and Russia rose quickly between 2012 and 2017, according to official data.
"We can ensure normal consumption of soybeans even if we completely stop importing soybeans from the US amid the trade dispute," Ma said.
"To use soybeans as a tool to fight back against the US' tariffs will not lead to irreparable losses to domestic farmers."
Apart from diversifying its imports, Beijing is also encouraging its farmers to grow more soybeans.
In early April, when trade tensions started rising, the central government announced it would continue subsidising soybean and corn growers in major producing provinces, emphasising that subsidies for soybean growers would be higher than the latter.
For instance, in Heilongjiang, one of China's most important agricultural provinces, the subsidy for growing soybeans is double that for corn.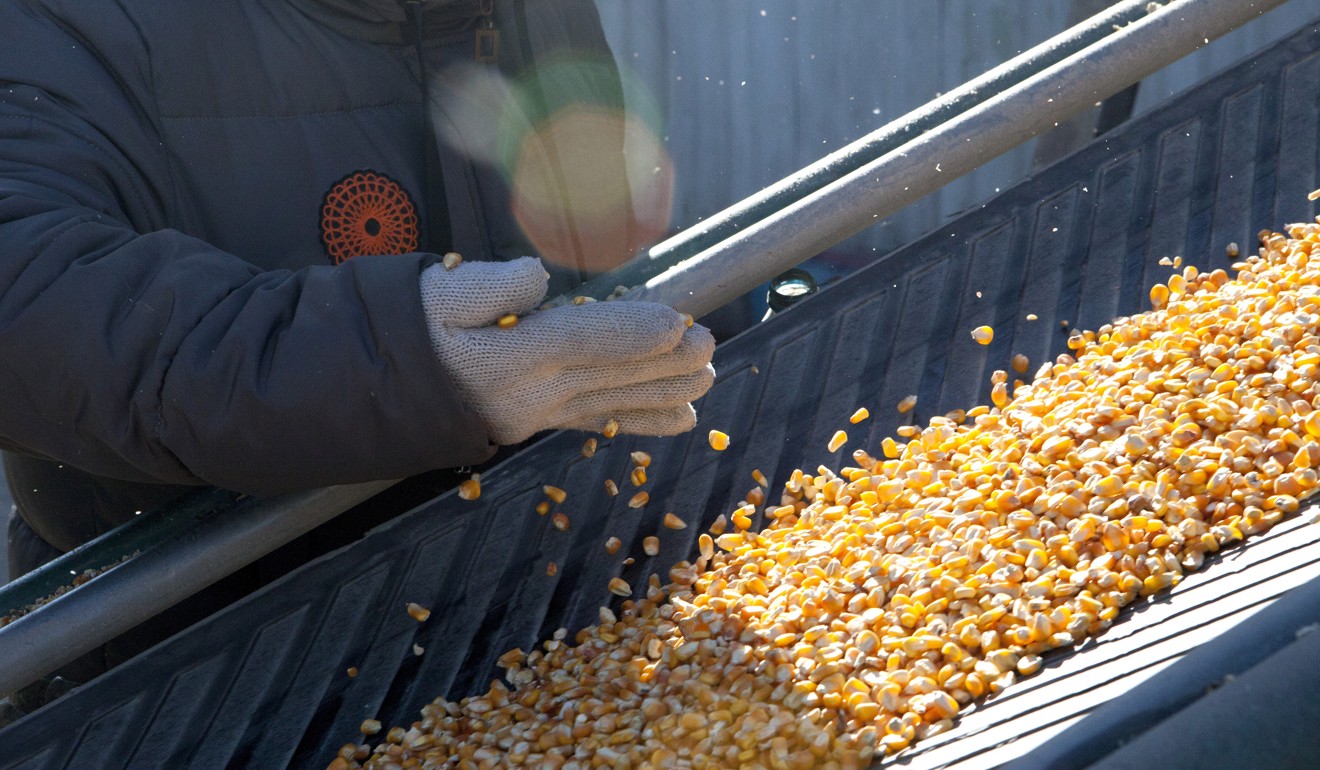 But a more immediately effective way was to change formula of the feed, said Feng Yonghui, chief analyst from pig farming industry website Soozhu.com.
"We have plenty of replacements for soybean meal as a source of protein, such as peanut meal, cotton meal and rapeseed meal," Feng said.
Lorne Tannas, technical director of Canadian pig breeding company Genesus, wrote in a China report last month that canola meal had also become of interest to producers as it was a good source of protein and could reduce farmers' dependency on soybeans.
"It will be interesting as this idea plays out over the next few years," he said.
Another option is to use lysine, an amino acid used in the biosynthesis of proteins, to replace soybean meal.
"It is a good option … we have enough of it. China produces half of the world's lysine," Feng said.
But this does not mean China will simply stop any importing any soybeans from the US, and the higher costs will inevitably increase the price of pork.
Some exporters might send US soybeans to China via a South American port to avoid the tariffs, which would increase transport costs by about 10 per cent, Feng said – a cheaper option than paying the tariffs.
Li, the purchasing manager, said pig farmers were already feeling the effects of the trade war.
Hog prices, which had been pushed down by an oversupply last year, have started rising again and stand at an average of 1,300 yuan (US$191) per pig.
"We expected to see a rebound next year, but actually it's happening now," he said.
But when it comes to consumers for pork, the impact will be smaller.
"Even if there's a surge in pork prices, the government, as usual, will release reserves to cool down the market," he said.