A Tibetan-language activist detained for two years in northwest China pleaded not guilty in court to inciting separatism, a charge that could lead to 15 years in jail, according to his lawyers.
Tashi Wangchuk, 32, entered the plea during a four-hour hearing in the Yushu Tibetan Autonomous Prefecture Intermediate People's Court in Qinghai province, his lawyer Liang Xiaojun said.
A verdict would be handed down at a later date, Liang said.
Tashi is a Yushu shop owner who has campaigned for the preservation of Tibetan language and culture.
He was taken away from his home by police in January 2016 soon after being interviewed by The New York Times.
A Times' video of the interview – "A Tibetan's Journey for Justice" – was played as evidence during the hearing. In it, Tashi criticises the destruction of Tibetan culture and details his attempts in Beijing to sue Yushu government officials for sidelining Tibetan language in schools.
"[Within] schools in Tibetan regions, from primary to secondary schools, most courses are taught in Chinese with Tibetan being taught as one single subject," Tashi says in the video.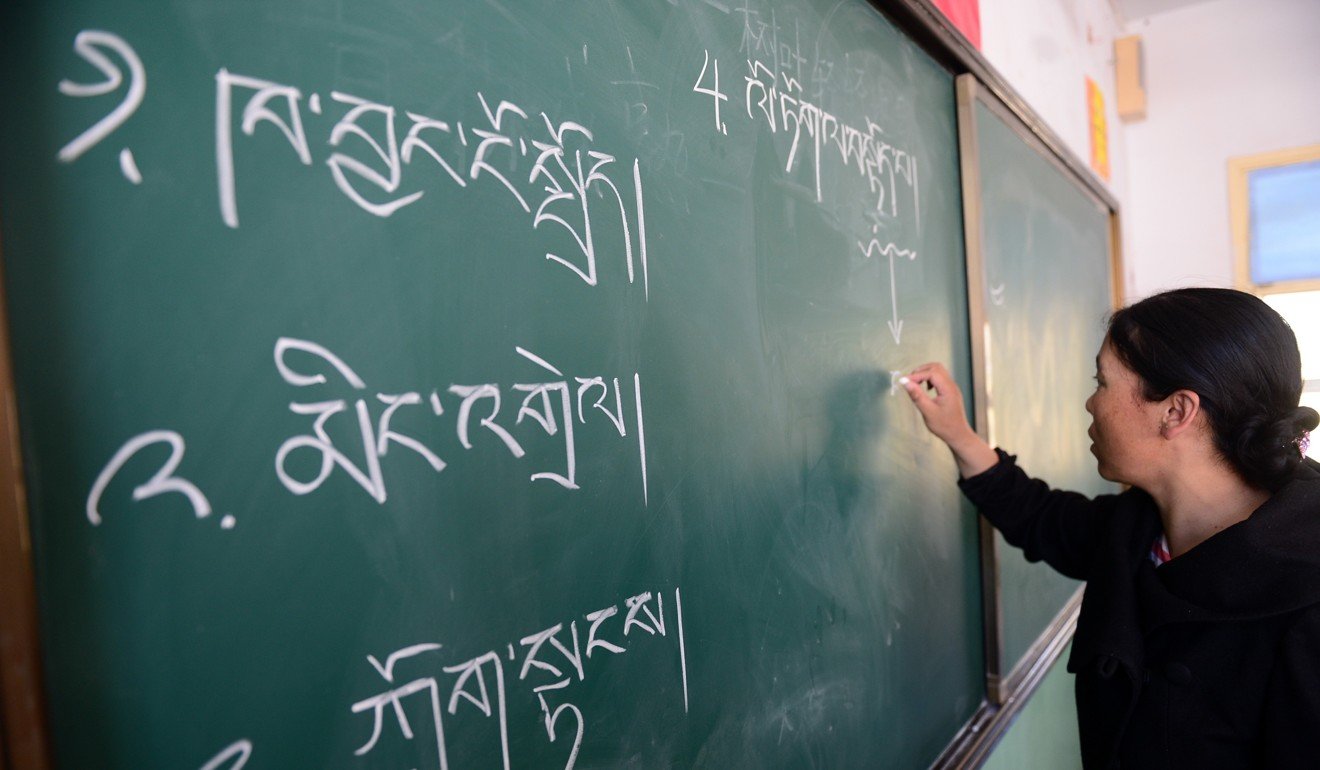 Liang said prosecutors accused Tashi of "smearing [China's] ethnic policy and inciting to separate the nation".
"He is innocent because he was only exercising his right to criticise the marginalisation of Tibetan language and culture," Liang said. "He is well treated [in Tibetans detention facilities] because what he does is well respected among Tibetans."
In a short statement online, Lin Qilei, another lawyer representing the activist, said his hotel room in Yushu was searched by about a dozen police officers on the eve of the hearing.
Tashi has attracted international attention and local concern for his efforts to ensure Tibetan is taught in schools and used in government offices in ethnic Tibetan areas.
PEN America, a group promoting free expression, said the trial was "an outrageous attempt to treat peaceful advocacy for linguistic and cultural rights as a dangerous crime".
"During these interviews he explained that he did not support Tibetan independence but was instead concerned with preservation of Tibetan culture," the group said.
Tibetan filmmaker Dhondup Wangchen was jailed for six years for separatism in late 2009 for producing a documentary that showed Tibetans praising the Dalai Lama and complaining about the erosion of their culture. He was released from a Qinghai prison in 2014 and eventually fled to the United States last month.
Ilham Tohti, a Uygur economist, was ordered to serve a life sentence 2014 for separatism.
China has imposed heavy-handed measures to keep riot-prone regions including Tibet and Xinjiang.