Communist Party members at debt-laden aviation and financial conglomerate HNA Group were told at a meeting this week that its businesses were aligned with the ruling party, as they pledged their loyalty to Beijing.
About a thousand of HNA's party members from 139 locations across the country joined a video conference on Thursday, repeating the party oath and pledging to better serve the country under the leadership of President Xi Jinping, according to a statement posted on the company's official WeChat social media account.
Company chairman Chen Feng said in a speech that HNA would "consciously safeguard the Communist Party's central authority with General Secretary Xi Jinping as the core" and "unswervingly follow the party", referring to Xi's title within the party.
"HNA is a Hainan company, rooted in China. HNA's businesses also belong to the party, the people and mankind," Chen said.
The conference was held at a time when HNA is eager for government support as it scrambles for funds to repay debts. The company that started as a small regional airline 25 years ago is under mounting pressure after a US$40 billion overseas investment spree ranging from an aircraft leasing firm in Ireland to 25 per cent of Hilton Worldwide and land in Hong Kong.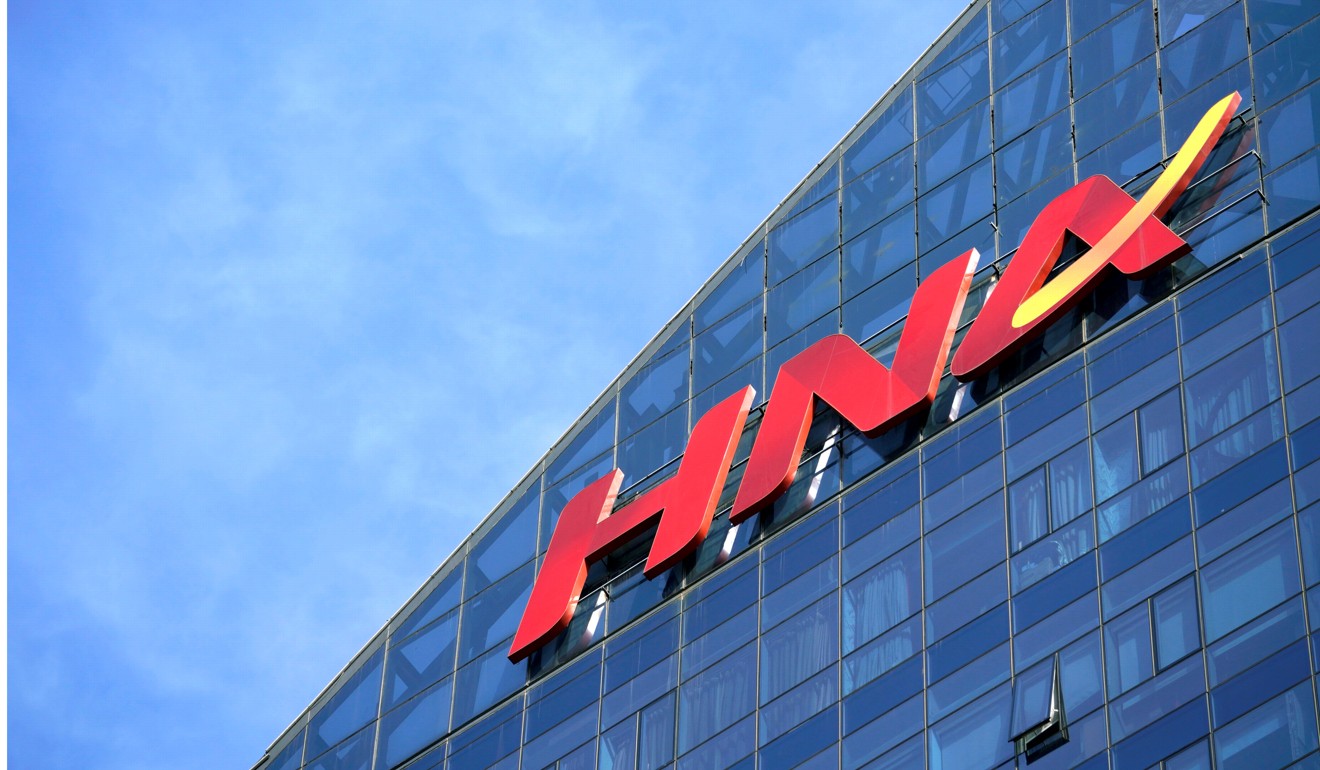 But Chen told the party members that HNA had been operating "in high conformity" with the "idea of the shared destiny of mankind promoted by [Xi]", according to the statement. He added that HNA was trying to create its own chapter of the "Chinese dream", another phrase popularised by Xi.
There was no mention of the conglomerate's financial difficulties, according to the statement, but the conference heard that its success would come down to whether "its interests are kept in line with the national interest, the public interest and its employees' interests".
It is common practice in China for private businesses to set up party committees. According to official data, nearly 70 per cent of non-public businesses had party committees or groups in 2016. Many private enterprises have started playing up the role of the party in their businesses and their loyalty to Xi since the 19th party congress in October.
The statement also said HNA was owned by "social charity organisations", making it "a charity business with a mission to serve the country and the people".
It considered itself "a drop of water in the ocean of the nation, the society and the country", it said.
The meeting began with members singing March of the Volunteers, China's national anthem, and ended with left-wing anthem The Internationale, the statement said.
It was held after HNA co-chairman Wang Jian told board members last week that the group was the victim of a conspiracy against the Chinese government and that it was one of the country's most loyal companies, according to a Bloomberg report.
Wang said recent attacks came from "reactionary forces from both China and overseas countering China's rise, and are a major conspiracy against the Communist Party Central Committee with Xi Jinping at its core" to disrupt China's financial markets and subvert party rule.
HNA's global shopping spree partly benefited from an accommodative monetary policy, but since last year, tighter rules on lending and deleveraging efforts in the financial system spearheaded by Xi have made it difficult for the company to cover its loans with sufficient cash.
Chen told Reuters in January that HNA faced liquidity problems, which prompted a slump in its subsidiaries' shares, and the company has been selling assets to tackle its cash crunch. In late January, one of its subsidiaries sold a Sydney office block for A$205 million (US$160 million) that it bought for A$117 million in 2012.
In November, the group issued a 363-day US dollar bond with a high coupon rate of 8.875 per cent, an indicator of its cash shortage. At the end of that month, rating company Standard & Poor's – concerned about HNA's massive maturing debt and rising borrowing costs – downgraded HNA's rating by one notch to B.
In the first 11 months of last year, HNA Group had about 637.5 billion yuan (US$100.9 billion) in unpaid loans, according to its filing. By comparison, Hainan province, where the group is registered, had a gross domestic product of more than 440 billion yuan (US$69.6 billion) last year.
It was not HNA's first meeting of party members – the company set up a Communist Party committee in 2015 and has since responded to calls from Xi for "party building" and group study of the party congress document from October, according to the company's website.