A natural gas shortage this winter – fuelled by Beijing's war on air pollution – has left some villages in northern China out in the cold, even as gas producers benefit from higher charges made possible by a loosening of the government's grip on prices they had been longing for years.
The measures include an edict for 28 cities in northern China to suspend some energy-intensive production lines and convert industrial coal boilers and home coal burners into gas-fired units.
Together with higher prices of more pollution prone alternative fuel, it has helped to lift the nation's gas consumption by 18.7 per cent in the year's first 10 months from the same period last year.
Surging winter demand – which amounts to six to eight times that in the summer – has resulted in shortages, especially in regions neighbouring the prime air pollution war targets of Beijing, Tianjin and Hebei province.
But the prices still do not fully reflect supply and demand, despite partial liberalisation, resulting in winter shortages.
"Beijing's ambitious policy to replace coal with natural gas for heating and industrial use has seen a substantial rise in our gas sales volume, with our selling price so far this winter rising over 30 per cent from this year's summer prices," said a senior official at a Shanxi-based gas producer who declined to be named since the data is commercially sensitive. "However, we are still a long way off from a full market-based pricing."
The central government's gas price reform two years ago allowed buyers and sellers of non-residential gas to set their own prices for the first time, subject to a cap of 20 per cent above the state set benchmark prices.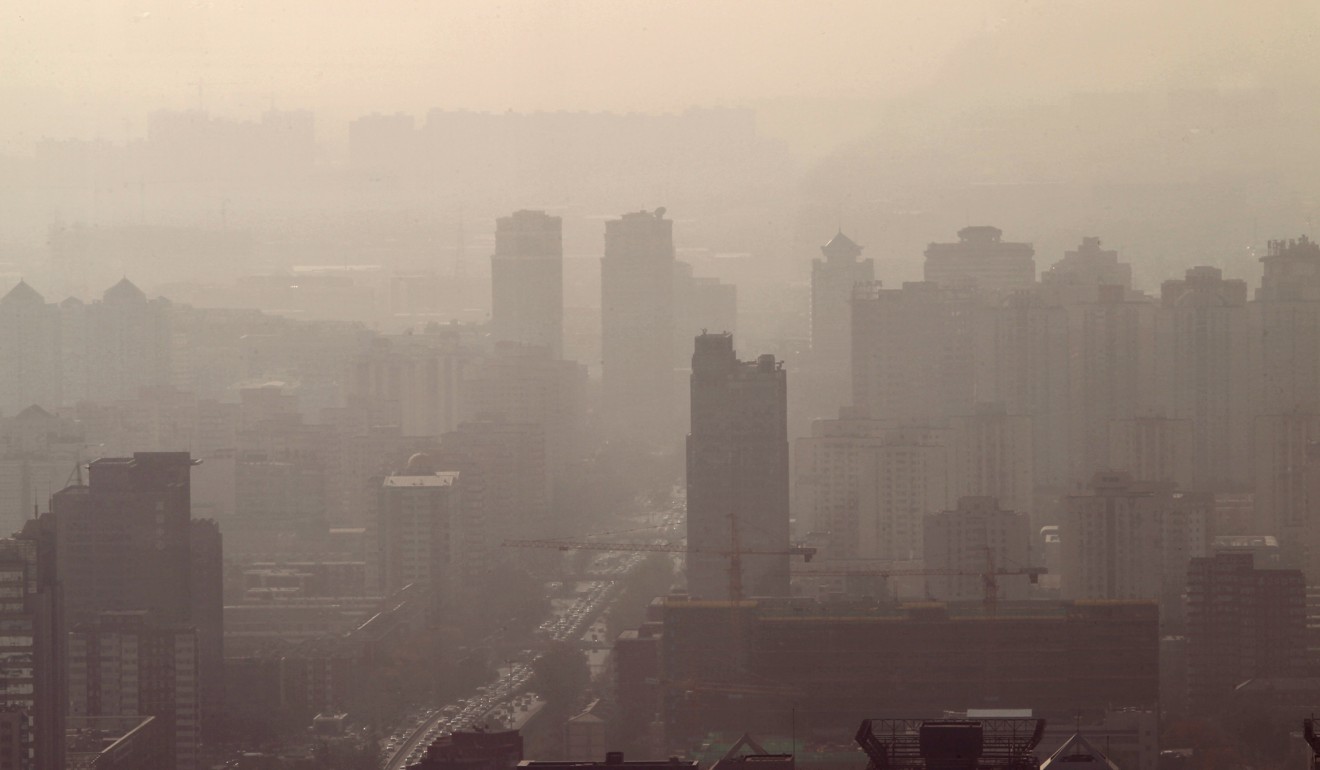 The long term goal is for further liberalisation in China – the world's third largest natural gas market after the United States and Russia – to make the entire gas supply chain more efficient and lower the cost of the cleaner burning fuel.
Given the dominance of state-controlled PetroChina, the nation's largest gas producer, importer, transporter and wholesaler, Beijing has set up a trading centre in Shanghai in parallel to the partial price liberalisation to support and groom a freer market.
The Shanghai Petroleum and Natural Gas Exchange is owned by the nation's three largest state-backed gas producers, four of the biggest distributors, two major gas-fired power generators and Xinhua News Agency.
"As the Shanghai natural gas trading centre finishes its first full year of commercial operation, both trading volume and prices have seen an apparent trend of increased market orientation," said Wen Wang, senior gas market consultant at energy and commodities consultancy Wood Mackenzie.
Still, she noted that the cap meant current prices were too low to reflect tight supply during winter months.
"PetroChina and rival Sinopec have already taken advantage of the opening of the trading centre last year by selling some of their output there, since they can fetch prices as high as 50 per cent above the benchmarks," she said.
As the Shanghai natural gas trading centre finishes its first full year of commercial operation, both trading volume and prices have seen an apparent trend of increased market orientation
From the perspective of the state-backed oil and gas giants, such price increases at the exchange would help build their cases to local governments – which have previously pushed back at their requests – for higher increases of state set benchmark prices, she added.
Although the state giants would have the incentive to maximise their sales volume at the trading centre, in reality, only a small portion of open bid trading actually goes through the exchange.
This is because they have to meet the needs of their long term customers with whom they typically enter into annual contracts at negotiated prices, which are subject to the price cap.
According to industry estimates, only about 5 billion cubic metres were actually sold through open bidding, tiny compared to last year's consumption of 210 billion cubic metres.
Xinhua, however reported that some 20 billion cubic metres was traded volume through the exchange.
Most of the 20 billion cubic metres was privately negotiated volumes that were not subject to open bidding but nonetheless registered with the exchange, Wang said.
"In the next few years, with state policy support for the centre to be a venue for further price deregulation, we can expect even more gas sold at market-based prices."
But Laban Yu, head of Asia oil and gas equity research at Jefferies, believes that the only solution to China's gas shortage is for prices to converge to exchange auction levels.