A new sports centre taking shape in central China is drawing comparisons with the iconic "Bird's Nest" stadium in Beijing, according to Chinese media reports.
The structure of the Olympic Sports Centre being built in Zhengzhou, Henan province appears to closely resemble that of the National Stadium built for the Beijing Olympics, Dahe Daily newspaper reported on Wednesday.
Known as the "Bird's Nest", the stadium was designed by architects Herzog & de Meuron and has become a tourist attraction in the Chinese capital since the Olympics in 2008.
Chinese media and internet users are calling the new stadium "Zhengzhou's Bird's Nest", but a person involved in the project pointed out there were differences between the two designs.
"Our stadium will still be a little different to the 'Bird's Nest' in Beijing," the man, whose job and name were not given, was quoted as saying in the Dahe Daily report.
A key difference was the Zhengzhou stadium's steel roof that would feature solar panels as part of an environmentally friendly design, he said. Some 20,000 tonnes of steel would be used for the roof.
Work on the stadium is expected to be completed on December 20, he said.
The stadium is 300 metres in diameter and will have capacity for 60,000 people, the report said. A 16,000-seat gymnasium and 3,000-seat swimming centre is also being built as part of the project.
It will be the venue for next year's National Traditional Games of Ethnic Minorities – one of the country's biggest sporting events that is held every four years.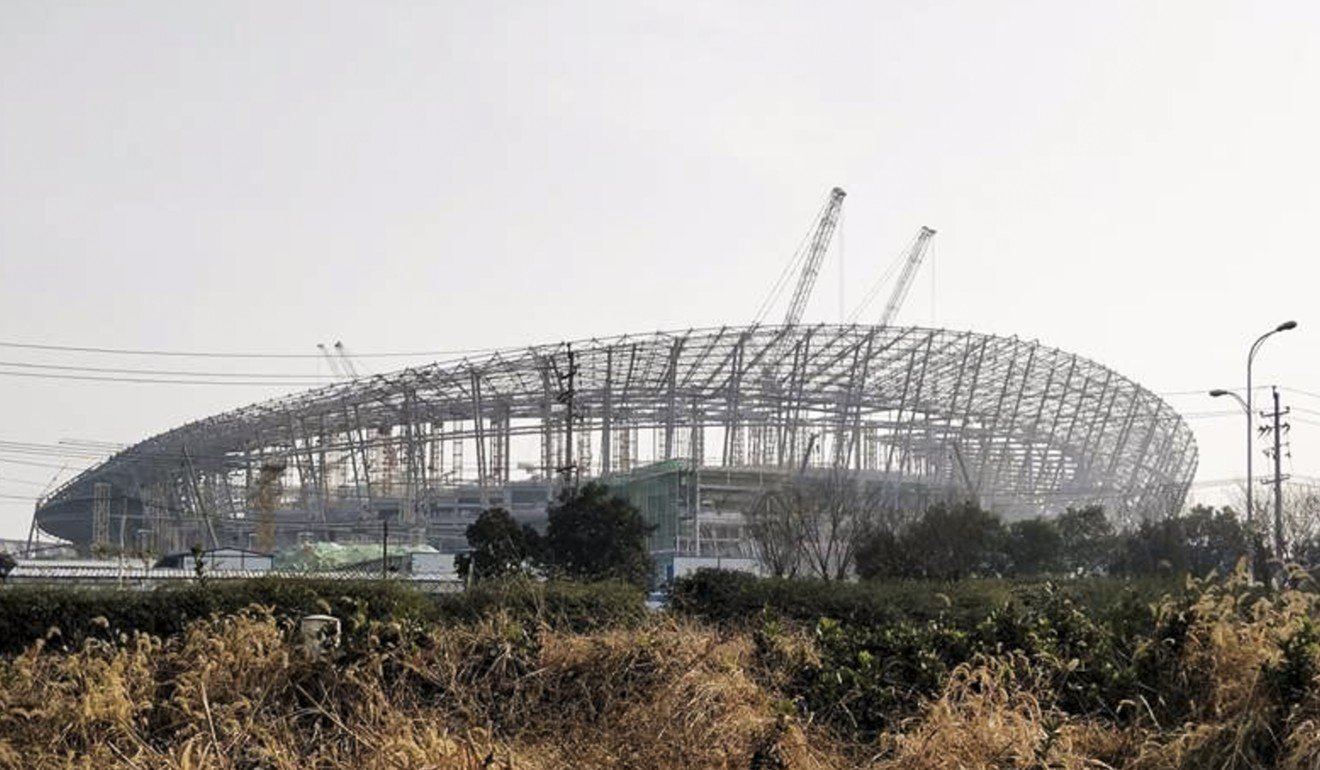 Media reports did not include an artist's impression of the completed stadium, but photos of the partially built structure have divided opinion online.
"Good design calls for creativity and originality, not imitation," one internet user wrote in response to the Dahe Daily report.
Another said: "Why can't we have our own 'Bird's Nest'? The capital has one, so Zhengzhou can have one too."
It is not the first time Beijing's stadium has been a talking point in the Henan capital – in the lead-up to the Olympics in 2008, a red sculpture of the "Bird's Nest" appeared on a street in Zhengzhou, attracting great interest.
Suzhou, in eastern Jiangsu province, has its own smaller venue resembling a bird's nest – but the Suzhou Culture and Arts Centre opened in 2007.